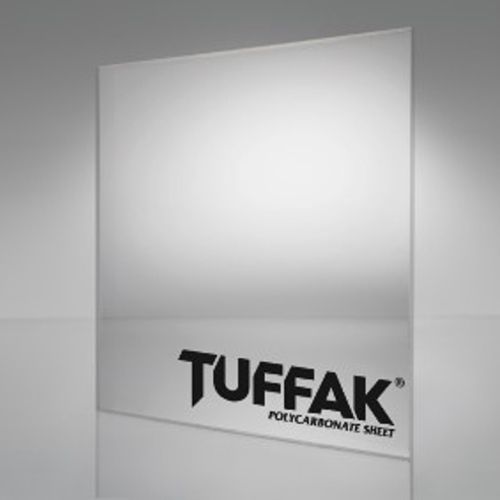 POLYCARBONATE
Tuffak AR2 sheet is a clear, hard-coated, optical grade, polycarbonate sheet that offers glass like abrasion resistance and extended UV / weathering with the inherent performance benefits of being virtually unbreakable.
The proprietary hard-coat also provides excellent chemical resistance and long lasting outdoor weathering performance.
Over its life cycle, its performance can reduce maintenance and replacement costs significantly compared to glass and other thermoplastic sheets.
Applications include architectural, OEM, Industrial, Security, Transportation, Recreation, Sign, Forestry Glazing & Mining.
*Items on special marked in red*